Martina Christerson
Ceramics
Handmade ceramics made from a passion for clay and a desire to create beautiful functional objects for a modern home
With nature and plants as one of my greatest inspirational sources when it comes to design a lot of my work evolves around flowers and organic shapes. Regarding function I like to keep things simple.  I mostly work in stoneware and porcelain but my desire for developing my ceramic skills and knowledge leads me to persuit other types of clays and techniques along my work process.
Loop
A selection of handmade bowls in porcelain. The loop pattern creates an opportunity to work with a pattern with a very variying structure depending on how the loops are placed in relation to each other and the shape of the bowl. The pattern gives the impression of being very structured, but at the same time random.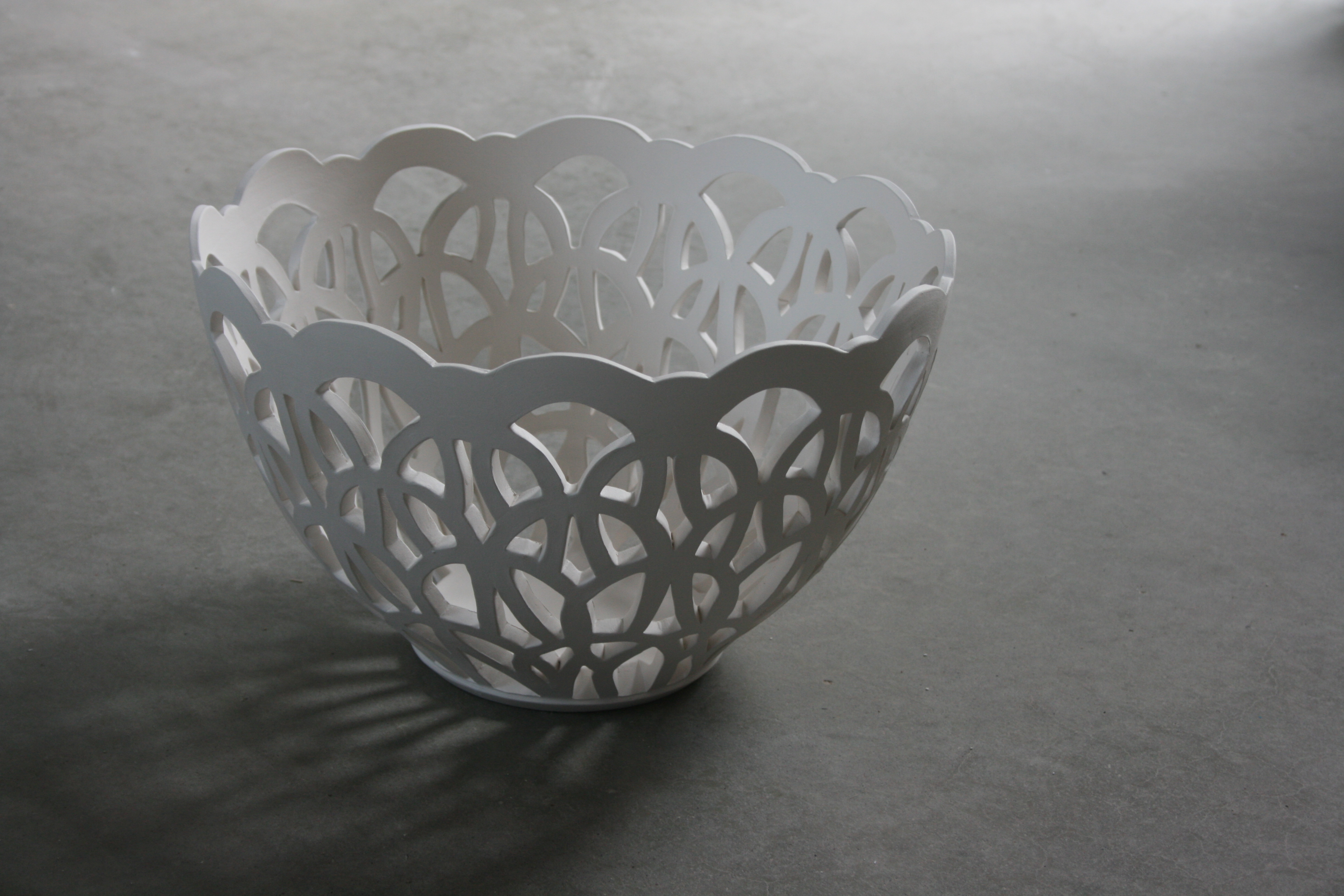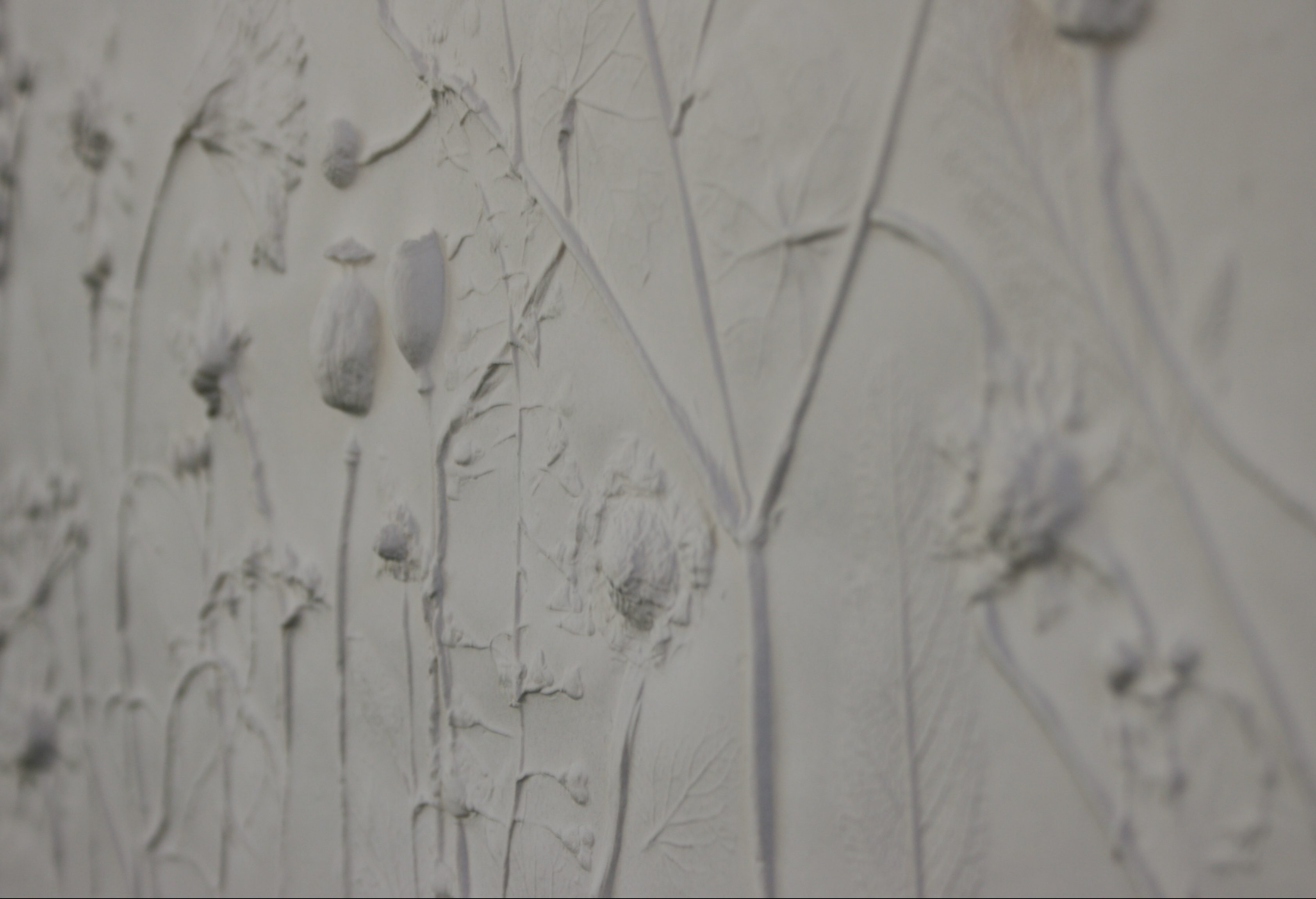 Rabattarkiv
Litteral means Arhive of the garden. These relief tiles are made out of a selection of flowers from the garden which are gently pressed into clay. Two plaster moulds (one orginial and one negative) are casted before the final tile can be casted in porcelain. The reliefs may be used as wall art or as a tile. 
Bourka jars
When I have some extra time I like to throw lidded jars. They are all unique and have their own personality. I use mine to keep jewlery, keys or pocket change.